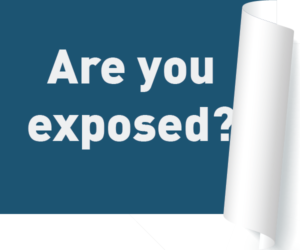 "Truth lies within ourselves: It takes no rise from outward things, whatever you may believe. There is an inmost center in us all, where truth abides in fullness and to Know rather consists in opening out a way whence the imprisoned splendor may escape than in effecting entry for light supposed to be without." Robert Browning
Last week, at CSL Kaua`i, I gave a message about "staying the course." Have you stayed the course this week? Have you been building your faith this week? Have you improved your BATting average: Belief, Acceptance, Trust? I admit that I have had to remind myself on several occasions.
There is so much I want for myself right now, for us. I am a Religious Scientist. What does that mean? It means I believe in the Power of my Mind because it is nestled in the One Unlimited Mind, the Universe, God. I know that as I think, so it is. It's not what happens to me, it is what happens through me and as me. It is how I respond to what happens.
So much has happened this week. I've had the experience of spreading the ashes of a dear friend. I've had the opportunity to work with people who needed a boost of Truth to remember their greatness. I watched people step out of their comfort Zone on Friday night, and expose themselves at our open mic. I witnessed the memorial for one of the stalwarts in our teaching: Dr. Barbara Waterhouse and witnessed her husband Dr. John Waterhouse, who is steeped in this Principle express his pain and yet say, "I'm going to be all right." He meant it and I believed him. There was so much more. It was a beautiful week and yet there was so much human sorrow in it at the same time. How do we get through? We look for the good.
How does one look for the good? We will find the good when we stop looking to outward appearances as anything more than effects. We will find the good when we expose the Truth. I believe we are at a crossroads right now. There are two directions we can go. As the quote by Robert Browning says above, we can take rise to outward things or we can release the imprisoned splendor within. Truth lies within us. As I stand at this crossroads, I dig deep into my soul and I realize that I can, if I am tempted by outside conditions, "rise to outward things," Instead, I pull back now and say "this is the moment." I realize that I am the creator of those outside things. My mind is powerful, and I am ready to dance with the Power of Creation that lies within me. We each have this capacity if we would embrace it.
Ernest Holmes wrote, "Never limit your view of life by any past experience. The possibility of life is inherent within the capacity to imagine what life is, backed by the power to produce this imagery or Divine Imagination. It is not a matter of failing or succeeding. It is simply a question of sticking to an idea until it becomes a tangible reality."
What is your idea to which you must stick? Everything starts from an idea. It's quantum physics. We are energy. We are waves of light. The longer we focus on what we want to experience, even amidst turmoil, the more the good appears for us. "What is the gift?", is the question I often ask myself.
Center of Spiritual Living Kaua`i was built on the Principle of the Invisible idea by idea. If it hadn't been, it would not still exist after 10 years. Now, however, I cannot rest on past laurels or successes or even conceived failures of the past, I must think anew. I am at a crossroads. I am not a summation of my past. I am new. I am creating from the new with the wisdom of the past.
Everything right now could be pulling me to the outside, waiting for people, experiences, money to show up, before progressing forward. This is not the way the power within us works. To fully expose this power, we must fully expose ourselves as this power. Ernest Holmes wrote, "Know your own mind. Train yourself to think what you wish to think, be what you wish to be, feel what you wish to feel and place no limit on Principle."
I cannot be even a bit lackadaisical in my approach. I cannot allow outside forces and the things people say to affect me. Do I know my own mind? I better. Am I willing to openly surrender to this Principle and allow it to work through me? I better.
I believe in the Science of my Mind. I believe in the Quantum Field of Energy that has never been touched by anything that is forming as I think right now. I have a promise, but I must answer these questions first:
"Do the things we want lend themselves to a constructive program?" (Yes).
"Do they express a more abundant life?" (Yes).
"Do they rob no one, create no delusion and express a greater degree of livingness?" (Yes).
Here is the promise, not because someone said it, but because many have already proved it to be true. The footsteps are in the sand already.
"If we are able to answer these questions affirmatively, then all the Power in the Universe is back of our program. If it is money, houses, automobiles, stocks, bonds, dresses, shirts or shoe strings – all which come from the same source – there can be nothing either in the Law or in the Spirit back of the Law to deny us the right to the greatest possible expression of life."
It is going to be easy? That is not what the promise says. It says: "there can be nothing either in the Law or in the Spirit back of the Law to deny us the right to the greatest possible expression of life."
I didn't make this up. I'm just choosing to listen to the story that rings True for me, that gives me hope and gives me something I can actually work with and on. We are at a crossroads. We can fully expose this power now or we can retreat into the world of effects and let them rule us. Choose this day whom you will serve. I serve the Infinite Spirit within me and turn to it for my answers by knowing that I already know. Everything, and I mean everything lies within me.
Dr. Holmes wrote, "The one who is practicing the Science of Mind must be able to look a fact in the face, and know that all manifestations are effects and can be changed by changing the mental cause. …We must believe in the Power of our Word and our ability to use it. We must know that Truth produces freedom because Truth Is freedom. Our work will best be done in quiet expectancy and in calm confidence. The results rest in the eternal law of Good."

Love and Aloha,
Rev. Rita Andriello-Feren, Co-Founding Director CSL Kaua`i and the Institute of Magnificence and Author of "What Do I Need to KNOW? 101 Thoughts That Changed My Life" and "This Thing Called Treatment," both available on Amazon.