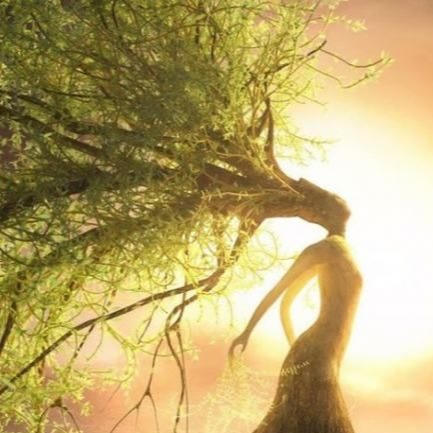 Mother's Day approaches and I am thinking about the archetype of "Mother." My earliest memories of Mother are not what is typical. When I think of Mother, I think of my father and his relationship to his mother. He was Italian and he brought her here to the U.S. in the year I was born. She came to live with us after her husband, my Nonno, who I never met died. My father felt the responsibility to take care of his mother, even if he had to carry her across an ocean to do it.
I remember when she passed fourteen years after that. My father was crushed and mourned deeply. I remember him walking behind her coffin at the funeral. He was crying so hard that I had to hold him up. I don't remember how I got that responsibility, but I owned it, apparently. I remember the strangeness of feeling my father's deep sorrow.
And then, I remember this phrase that quite often escaped from my father's lips whenever he was upset or excited about something, "Mama mia!" It was screamed out, stretched out with a cry or a laugh, depending on the situation. It was felt from heart to heart.
I am thinking of this today, as we near Mother's Day. My father cried out for mother, "mama mia," whenever he had something of importance to express. What about me? Do I cry out for mother? Did I ever? I remember growing up Catholic and praying to the Virgin Mary. I don't remember a whole lot of my own mother as a child, although I was always cared for. It seems my memories have always been focused on my dad. However, later in life, as my mom neared her death, we became good friends. But still, my go to place when emotional is not "Mama mia!"
I have three children of my own. I am content with our relationships with one another. I think they are healthy relationships and they are deepening. I'm not sure that they scream out "mama mia" about me, and it's not important that they do. I am happy enough that each of them is a good and loving person.
However, change is inevitable as we grow and expand and there is so much of the presence of mother that I want to embrace right now, and I am focusing on the Mother within, that place that nurtures my soul, where the essence of Mother's love is held and remembered. I might call it Mother Earth, Mother Nature, the Holy Womb, or just Love, but it is here for each of us. If we had a great relationship with our moms and we could always count on her, or if we did not, this place within is here. It is the womb of creation and it is becoming more and more prevalent now, as the earth turns to a new dawn.
We are to look to Nature. We are to look to the Mother within, the creative womb of our dreams and desires, the fertile ground of manifestation that takes those desires and gives birth to them. "Mama mia!" It is quite a Power, it is all Power.
As we rely on this place, as we center in this place, the generations of mothers, come forth to love through us. As we look to Mother Nature, she points the way to this creativeness that lives within each of us. I believe it is calling us right now to pay attention, to be receptive to it, to trust it, to live it.
Love and Aloha,
Rev. Rita Andriello-Feren