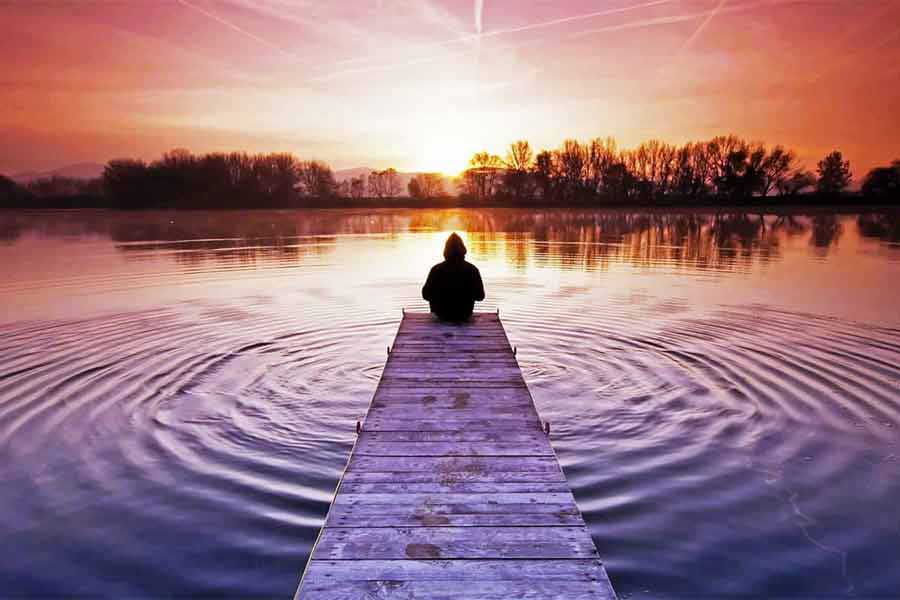 I do my best to practice the Law of Allowing. The only control we have in life is our own reaction to whatever is occurring. The control we think we have over another person is purely a figment of our imagination, for that control is only that which the other person has allowed. We have no control over anything besides ourselves. Once we realize this, we have freed ourselves of the tremendous burden of responsibility for everyone and everything. We are given dominion over our own mind.
Now does this mean that we do not care about others. Of course not. I care greatly about my fellow human beings. I do my best to help where I can and to give to good causes. However, the best care I can give is what I give in the mental field. This care is to see people in their highest and best place. If someone is sick it would mean seeing them whole and perfect. The spiritual man or woman is always perfect. If it is a place of unrest in the world, I can visualize and project peace from within myself. This is my responsibility, and then I must to ALLOW the Law to do its work. My conviction and belief regarding any situation is the Power I have to allow the Law to work for the highest and the best.
In other words, I do not make people well or make them sick. I do not make anything happen. I simply allow it to happen by keeping my consciousness pointed and held in a place of knowing that Good is unfolding. Ernest Holmes wrote, "The will holds attention to the mental viewpoint until the creative power has time to work through the law of unfoldment. …The will is given to us to protect ourselves with. Nothing should be allowed to pass into the creative currents of our thought until the will has first admitted it. The will must first analyze, dissect and then decide what it wishes the inner imagination to work on."
So our will keeps us poised on the Truth about ourselves or someone else and we then allow the Law to do its work. We must trust it implicitly and not allow ourselves to move off Principle.
The Law of Allowing is our ability to let go of our stranglehold on the outcome of our Spiritual Mind Treatments in the context of how it will happen and what will happen and merely keep our attention on the perfect unfoldment in the perfect time for all that we desire. We also must leave people free to experience their lives in their own unique way.
There is a very clear statement in scripture that says "It is done unto us as we believe." The operative words are "done unto us" in regards to allowing ourselves to experience our beliefs. Our life is a physical projection of what we have allowed ourselves to believe.
To wrap it up, we will experience more personal freedom as we allow others to be themselves and have their own journey. We will experience more calmness and peace in our lives as we allow the Universe to work through us for the highest and best good for ourselves and others. We will experience more powerful lives as we are definite and clear, listen for inner guidance, and then allow the Law of Mind to do the work.
Love and Aloha,
Rev. Rita Andriello-Feren, Spiritual Director CSL Kaua`i, Spiritual Coach.