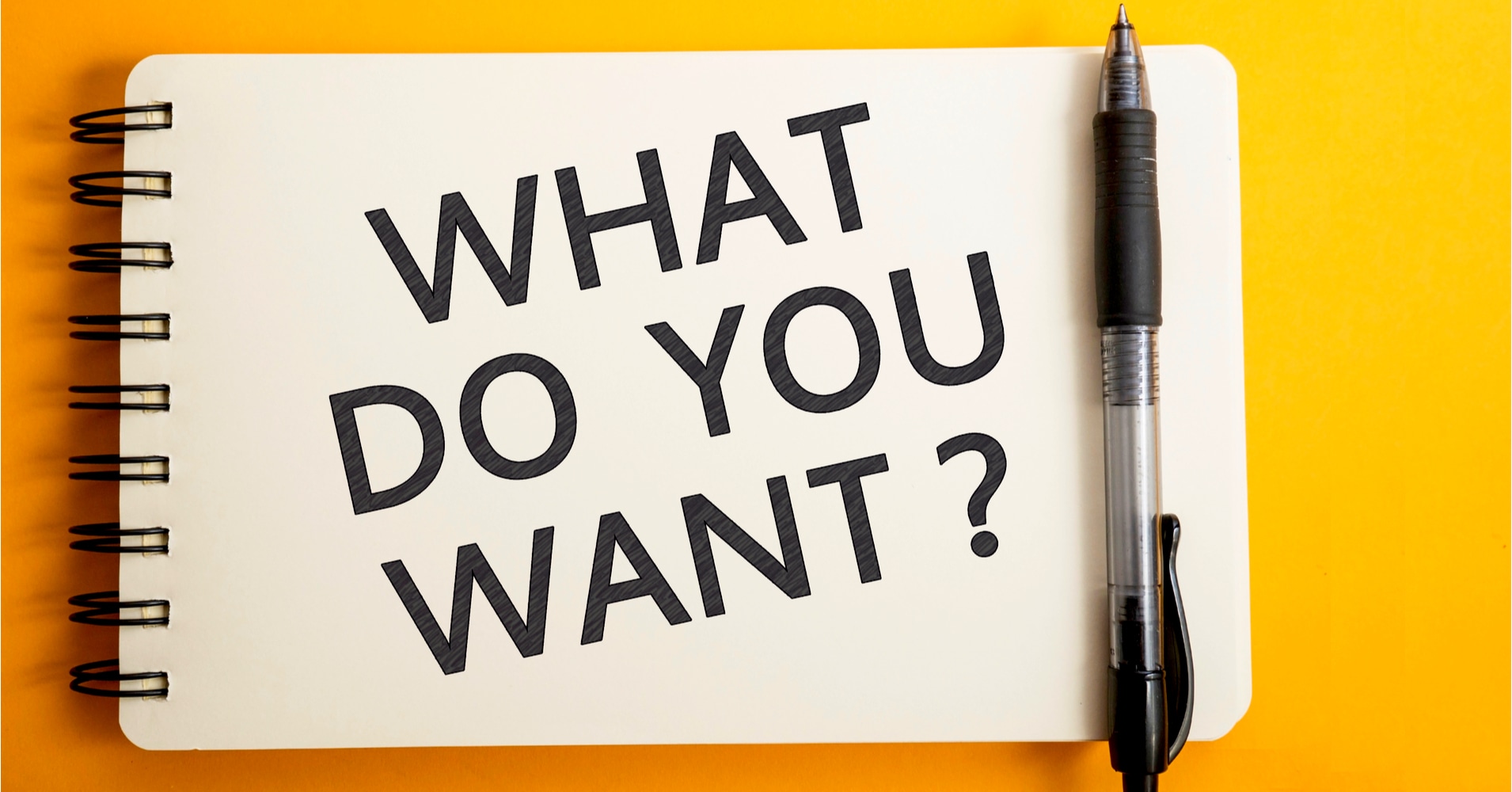 I ask myself this question every day because I want to make sure I am living in my true potential. What Do I Want? is not an easy question to answer. It takes guts. It takes honesty. I takes the willingness to hear the answer. I dare you to ask this question today and hear what you tell yourself.
I want to make an impact on the world. I want to make a difference. I want to live my full potential. I want to be present in every moment. However, what I want doesn't matter as much as what I am being right now no matter what situation I am in. What am I being?
I was perusing FaceBook this morning and what I saw was insightful and had a great impact on what I say I want. While I looked at different people's pages, I saw that they wanted the same thing – to make difference, to have an impact, to express purpose. Could this be what we all want?
There is another side to this which I feel is very interesting. I noted another type of want. It is the want to have someone else's guidance. "Tell me what I need right now. I need advice. What should I do next? Do you have the answer?"
Could it be that wanting to make an impact, a difference and also wanting someone to guide us are two side of the same coin? How is each satisfied? Are they satisfied within each other? It seems like a co-dependent relationship. You need someone to need you, so you can fulfill your purpose – your want.
If you are reading this blog today, hear this, please. I do not want to tell you what to do. That is not my purpose. A Practitioner takes the client by the hand and leads him/her back to themselves. My want, my purpose is to have such an amazing life that I inspire you to do the same in your own unique way. I want to inspire people to look within themselves for all their answers.
There is a lot of self-help out there. Note: It is called self-help. Does it lead me back to myself or does it lead me into a co-dependent relationship. This is my guidance when I am seeking help. What I finally discover is that I knew the answer all along. It was right here, right where I am, in the present moment.
Love and Aloha,
Rev. Rita Andriello-Feren, Co-Spiritual Director, CSL Kaua`i, Spiritual Coach, Author